reader comments 97
The OnePlus 5, the follow-up to the excellent OnePlus 3T Android smartphone, launches on June 20. In classic OnePlus style, the OnePlus 5 will debut via an online livestream that starts at 5pm UK time (12pm EDT), as well as at several pop-up events in London, New York, and other cities in Europe.
Details on the OnePlus 5 other than its release date are thin on the ground, but the company has revealed that it's skipping the OnePlus 4 (four being an unlucky number in China), as well as equipping the phone with the latest Snapdragon 835 SoC. That's the same SoC found on flagship devices like the Galaxy S8 and HTC U11.
As with its previous phones, OnePlus is expected to charge far less for the OnePlus 5 than the likes of Samsung or HTC, whose devices typically retail for around £600+. The OnePlus 3, which came equipped with a then brand new Snapdragon 820, launched at a mere £330.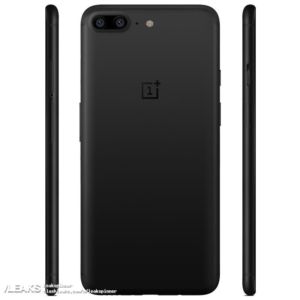 OnePlus has also announced a partnership with DxO, the company behind the well-known photography benchmark DxOMark. This presumably indicates that OnePlus is making changes to its camera setup, which has been a weak point for its devices in the past.
Another issue that OnePlus has suffered from in the past, customer service, will also apparently be improved.
In addition to the official announcements, several publications have shared what appear to be renders of the OnePlus 5, as well as supposed leaked specifications. These include a dual-lens camera system, as well as a sleeker, curvier design. Other expected features include a fingerprint scanner, 64GB of storage, and fast charging.
If the results of a Twitter poll conducted by OnePlus CEO Carl Pei are anything to go by, the OnePlus 5 will also sport a headphone jack.
Ars Technica UK